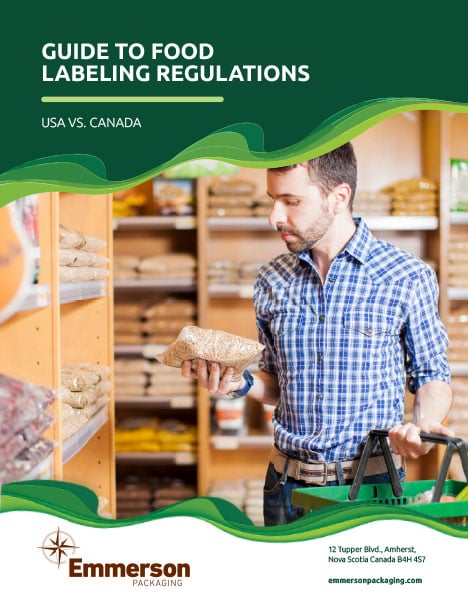 Finally—a guide that explains FDA and Health Canada food labeling regulations in clear, concise, easy-to-compare language.
Both the FDA and Health Canada have recently introduced new (and differing) Nutrition Facts Table regulations, adding to the total number of labeling rules a food industry professional must follow.
The deadline to meet new FDA requirements is January 1, 2020, and the deadline is 2021 for Health Canada rule updates. Will you be ready to comply by then?
Creating labels to satisfy cross-border requirements can cause headaches. Download our Guide to Food Labeling Regulations and learn:
Which label requirements are consistent between contries, and which requirements differ
How to comply with new NFT regulations imposed by both the FDA and Health Canada (now updated for 2018)
Which nutrients are required on nutritional information panels in the USA vs. Canada
Label claim laws in each country
And more!
Fill out the form to receive your instant copy of Guide to Food Labeling Regulations: USA vs. Canada.
Read the Food Labeling Guide