"We know that the packaging buyers we work with live in a fast-paced environment that pulls them in many directions. Every quarter, every year, there are more and more changes to manage, projects that need to be delivered on time, every time.

A number of years ago we created Project Central to help our customers always hit their timelines, helping them succeed with the initiatives that would help their companies grow and prosper.

You can count on our Project Central team to help you successfully navigate your upcoming projects."



Stephen Emmerson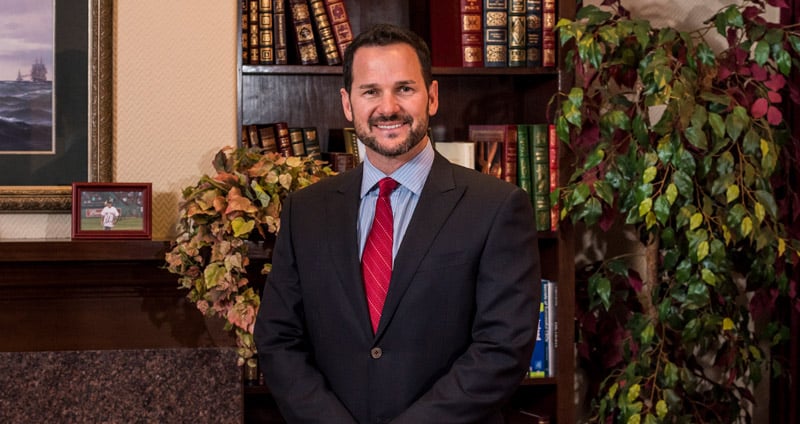 Meet Project Coordinator Alicia Clark
B.A., Saint Mary's University
Project Central since 2015

Hello! I'm Alicia Clark, Project Coordinator at Emmerson Packaging.
I came to Project Central with 5 years' experience in project management and 10 years' experience in shipping and logistics. I love how smoothly our processes run with the help of Project Central, and I think you will too.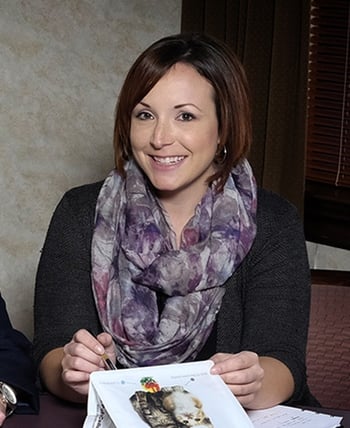 Here's Why You'll Love Project Central
You are probably used to dealing with a sales rep who is also trying to close other deals while onboarding your business. Our customers enjoy working with their dedicated project coordinator who is championing their packaging project. Your project will benefit from best practice planning techniques—especially with regard to new product development. Testing and trialing are absolutely critical to the success of a new project. Part of our job is making sure those shorter deadlines are placed appropriately within the larger project timeline, so you have no unwelcome surprises along the way. If a problem arises that threatens our ability to hit your launch date, we work with senior management to handle it. I'm always advocating for you and your projects. It may cost our CEO more to have dedicated Project Coordinators on the payroll, but ultimately it pays off because customers like you are extremely happy with the attention to detail we provide. We're successful because we help you be successful.
Sample Timeline from Project Central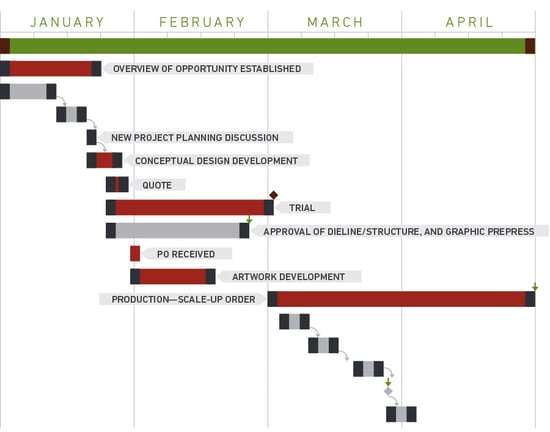 Task

Milestone

Summary

Manual Task

Manual Summary

External Tasks

External Milestone

Deadline

Meet Project Coordinator Dana Carr
B.Sc., St. Francis Xavier University
Emmerson Packaging R&D Department - 3 years
Project Central since 2011


Hi! I'm Dana Carr, a Project Coordinator at Emmerson Packaging.
After earning my B.Sc. in chemistry with a minor in math, I went to work in the structural steel industry. After ten years spent working on large-scale projects like schools, hospitals, and supermarkets, I made the switch to the flexible packaging industry—first in the Emmerson Packaging R&D department, and now in Project Central. As a Project Coordinator, I bring structure and organization to new packaging projects. I communicate with our in-house departments on your behalf to ensure that specifications and deadlines are always met. You might not be aware of the incredible depth of resources that Emmerson Packaging has to offer, so I'm here to help you get the most out of our resources and navigate the unique details of your project.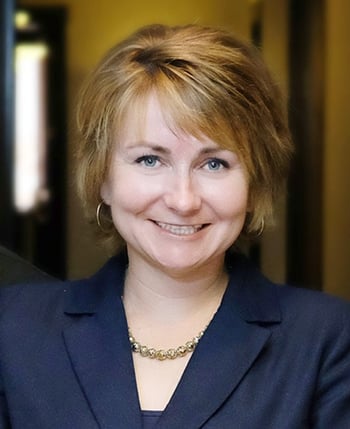 Why I Became A Project Coordinator
I love learning—the process excites me as much as the outcome. I'm super-organized, but also flexible. I get deep satisfaction from building relationships with customers and figuring out how various departments can work together most productively. I'm a big believer in Emmerson Packaging's mission, which is to make our customers as successful as possible.
This kind of success is determined by creating a quality product that exceeds your expectations and meets every deadline. Being a Project Coordinator means keeping various departments on task and informed of each other's progress. Of course, we don't just worry about our own internal team—we also help manage your partners as the project progresses. For example, if artwork from a third party designer isn't provided on time, the whole project could be derailed. We ensure all people responsible for parts of a packaging project stay on track and stick to the timeline.
I'm continuously fascinated by the flexible packaging industry—both where it is now and where it's going. During my time in the industry, I've seen ever-growing variations in package styles and features, from rollstock and premade stand up pouches to box and fitment pouches, new venting technologies, innovative structure variations and more. I love connecting customers with the latest in packaging technology to achieve success.
Meet Project Coordinator Kent Beattie
Emmerson Packaging Employee since 2002
Project Central since 2016


Hello! I'm Kent Beattie, one of three Project Coordinators at Emmerson Packaging.
In my career, I've been a seasonal frozen food production worker, a machine operator, an ink technician, and a purchaser. Now, I put my extensive and varied experience to use helping Emmerson Packaging customers achieve success.